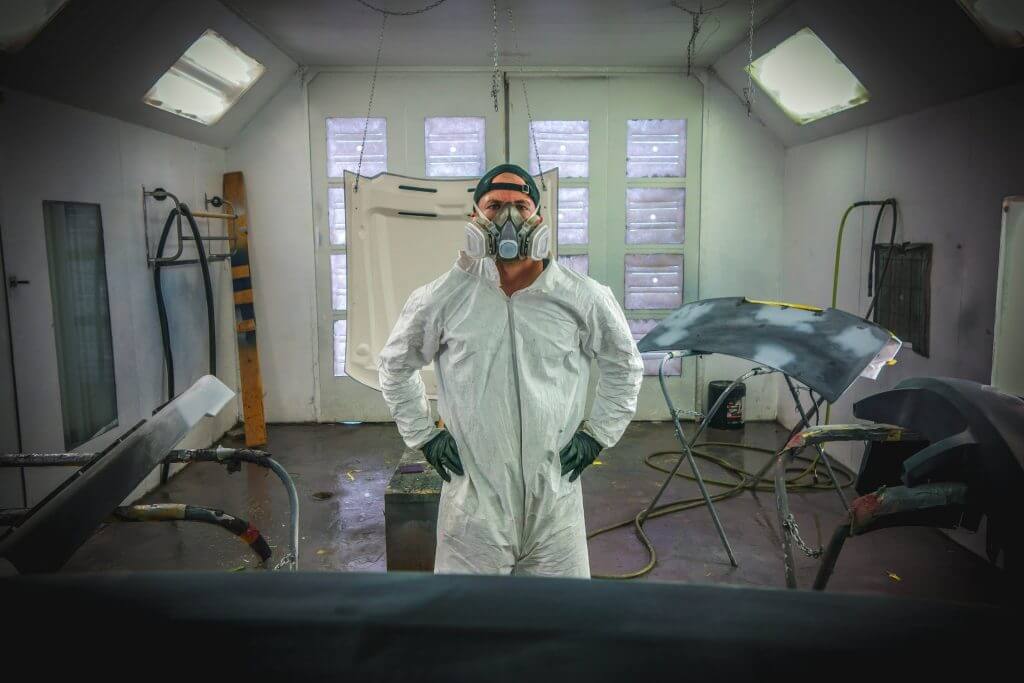 1st Class uses the latest waterborne technology from Spies Hecker, a premium refinishing system from Europe.

Paint is the first thing that is noticed on a vehicle. At 1st Class we take the following steps to produce a color match for your luxury vehicle.
We retrieve the color formula by obtaining the paint code from the vehicle, we use our extensive library and database with sophisticated color spectrometer, so we can mix any color.
We then choose a color variance to mix, which enables us to produce a spray out panel for color comparison, before applying to the vehicle.
Emerald Award Program is designed to recognize businesses in Broward County demonstrating a commitment to protecting and preserving our environment.
1st Class is committed to bring in harmony with the environment. Our goal is to minimize impact to the environment, resulting from our service operations. We are proactive in making our facility and all of its by-products green and safe.  Refinishing with Waterborne products sprayed in one our three filtered spray booths, resulting in cleaner air environment for our employees and our community.
Why does paint mismatching happen?  There are just too many variables in matching paint exactly. Since body shops cannot re-produce the same environment or technique as the manufacturer.